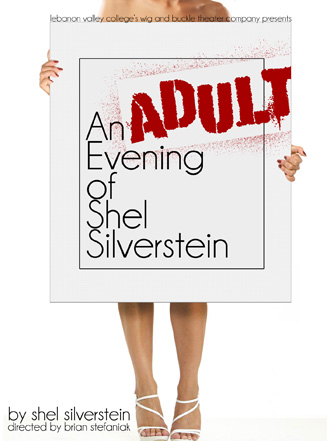 Production Crew

 

Cast

Director
Brian Stefaniak
 
Adam Abruzzo
Stage Manager
Missy Zellner
 
Carrie Becker
Dramaturg
Dr. Kevin Pry
 
Rosemary Bucher
Costume Design
Kathryn Lewis
 
Nathan Campbell
Set Coordinator
Casey Edwards
 
Kayla Capone
Lighting Design
Robyn Stine
 
Jenna Dutton
Sound Design
Chris Ulicny
 
Andrew Ferrie
Props Master
Nathan Campbell
 
Anthony Feudale
Producer
Sean Deffley
 
Laura Gingerich
 
 
 
Jamie Latshaw
Technical Crew: Casey Edwards, Travis Hicks, Kathryn Lewis, Scott Holman, Megan Escobar
Front of House: Andrew Worley, Eric Mansilla, Kathryn Lewis, Katie Costolnick, Arlene Reiter, Sarah Frank, Robyn Stine, Sam Oates
Hair and Makeup: Robyn Stine, Missy Zellner
Lighting Crew: Robyn Stine, Sarah Frank, Natalie Geiger, Nick Hessong
Props: Nathan Campbell, Sean Deffley, Brian Stefaniak, Kathryn Lewis, Katie Costolnick, Natalie Geiger, Jenn Reddig, Spenser Prichard, Robyn Stine
Costuming: Kathryn Lewis, Katie Costolnick
On May 10, 1999, the author of tonight's selection of one-act comedy sketches was found dead in his home in Key West, Florida by his housekeepers—Shel Silverstein, internationally acclaimed author of such brilliant and quirky children's books as Where the Sidewalk Ends and The Giving Tree, had died from a heart attack.
 Millions of readers felt the author's death as a personal loss, and yet relatively few of the legions of fans of his children's books realized that many quite different communities of mourners were sharing in their sadness. Shel's career had started far from the children's section of the local bookstore, and his weird and wonderful talents as a cartoonist, singer-songwriter, travelogue author, and playwright had endeared him to hundreds of thousands who considered him an authentic "Renaissance Man."
Silverstein grew up in poverty in Chicago; he later maintained that his outsider status in school—bad at sports, unpopular with girls, victim of bullying—turned him towards writing and cartooning, which both ultimately brought him fame and fortune. During a stint in the U.S.Army in 1954-56, Shel's Take Ten cartoons graced the Pacific edition of Stars and Stripes, the famous soldiers' newspaper, and landed him in almost as much trouble with Army brass as had those of WWII's "Willie & Joe" creator Bill Mauldin. This irreverent style in turn attracted the attention of Hugh Hefner, whose Playboy magazine was just beginning to undercut the complacencies of '50s mainstream culture. Hefner gave Silverstein his first national exposure as a cartoonist, comic poet, and humorist, and the relationship between Playboy and poet continued for four decades. Meanwhile, Silverstein branched out into folk music, rock lyrics, and playwrighting; teamed with such luminaries of the American theater as David Mamet, Jean Shepherd, and Herb Gardner and as often working on his own, Shel turned out over 100 one-act plays and blackout comedy sketches, which have made him a favorite of small cabaret/club theater circuit companies throughout the English-speaking world. Although his enormous success as a children's writer after 1963 obscured Silverstein's status as an
icon of 1960s-70s counterculture, the versatile artist kept active in his whimsical and darkly funny theatrical activities right up to his death; in 2001, two posthumous collections of his one acts and blackout sketches made it to off-Broadway venues in New York and Boston as An Adult Evening of Shel Silverstein and Shel's Shorts, and Wig and Buckle is proud to bring these very rude and funny grown-up products of this remarkably talented man to you as part of our 75th Season.
Brian Stefaniak and his artful band of LVC veterans and newcomers have had just a month to put this production together, and though they're fully cognizant of the fact that this kind of humor isn't everyone's cup of tea, they hope that all of you will be delighted at the results of their labors. Wig and Buckle wants to also take this opportunity for thanking LVC for giving it the artistic freedom to let its student participants choose their own repertory and for being willing to see this oldest of student-run organizations tackle material that can be a technical and comedic challenge and controversial to boot. As Silverstein himself—simultaneously beloved children's author and counterculture satirist—might have pointed out, our humanity is deeply complex and multifaceted, and in an age where too many people in the public arena want to reduce that complexity to homogenized and pasteurized conformity, we need more artists to show us the flip side of our bland assumptions and overused slogans. Thanks, Shel—we miss you.
Dr. Kevin Pry,
Associate Professor of English, LVC '76, Dramaturg,
Executive Director/Advisor, the Wig and Buckle Theater Company