The annual VALE Media Industries Conference is hosted at Lebanon Valley College each November and organized entirely by students involved in the VALE Conference class. Each year, national and international media industry professionals come speak about their careers, give demonstrations, and mentor the audience of mostly college and high school students. Attendance averages 250 a year. High School students are admitted free if they register through the LVC Admissions office.
The 2018 conference will feature professional women in the music and media industries, many of them LVC alumni. You can help offset the costs and support us: Click support VALE Conference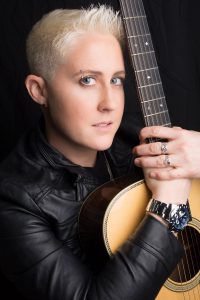 Coming to speak and perform is
Kristen Merlin who just won the
APCA awards for Entertainer of the
Year and Female Solo Artist of the Year!
A short video about the VALE Media Industries Conference