Review by Rachael Speck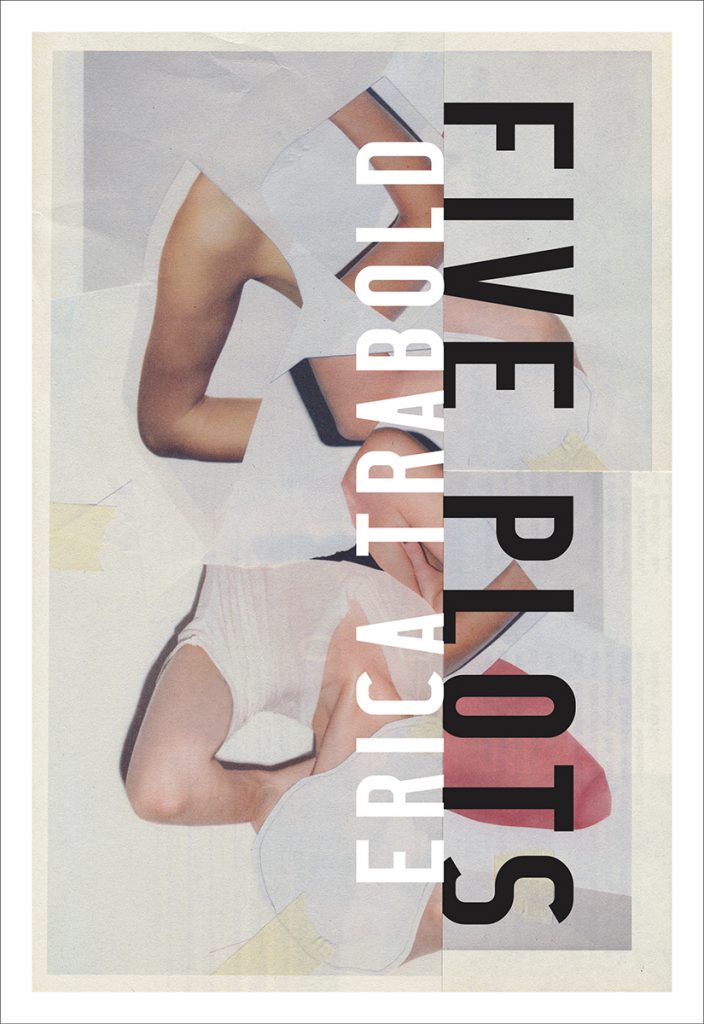 Nonfiction | Essays. 120 pages. Seneca Review Books: Geneva, New York, 2018. Paperback $15.99. Available Here
Erica Trabold's collection of lyric essays, Five Plots, published by Seneca Review Books, charts Trabold's life through the landscapes of her childhood and how she relates to them as an adult. Each of the five essays comprising the collection relate to life in Nebraska, where Trabold spent her childhood. Drawing on the landscapes around her, Trabold contends with how life changes and shifts over time, in the same way that the landscapes around her have changed.
The essay "Canyoneering" begins Trabold's dive into her past. Utilizing caverns and caves carved out by water, she shows the changes in her life and interrogates the idea of belonging. Trabold attempts to track her family history by reading "fragments, our family history in documents created by relatives long dead." She delves into the history she shares, not only with her family, but with the land itself, the "ten thousand ghosts [that] created the sand beneath your feet."
The following essays track Trabold's childhood—the manmade lake that anchors her grandmother's cabin, the prairies she explored as a child and finds herself returning to as an adult—every memory rooted in place, in landscape. Even returning home as an adult results in a hunting trip with a friend, leading to considerations of how her hometown continues to affect her even after she moves on. The collection finishes with the five burial plots purchased by her father, the return to the earth after death, the same earth she knew as a child.  
In this collection, Trabold finds beauty in the world around her. In her eyes, rocks become "blood and salmon flesh," rivers course "like blood from an open wound," and manmade lakes are erased as "water pulls itself in and out, erasing the slope, the boundaries once determined by shovels and machines."  Trabold's observations of the land around her are vivid and unique, leading to introspective moments about what it means to live in a place and how that place helps shape a person. Even after leaving home, she realizes how Nebraska still has a hold on her, as she explains that "I knew my hometown was affecting me in ways I couldn't control. We might talk about it in a few years, how home, for me, had always been a complication, wrapped in happiness and hurt."
Trabold braids her childhood with the history of the land and the history of her family. She does not, however, speak of her childhood with nostalgic longing. She regards it honestly, admitting "I don't find it difficult to believe in my own cruelty" as she looks back on the person she was growing up. And it is this honesty and rawness combined with Trabold's unique perspective and observations that make this collection powerful. Even simple memories—finding broken plates in the mud as a child—lead to introspective moments about life and death.
Though only comprised of five essays, Five Plots carries enormous weight, navigating the breadth of life and what it means to be in the world, shaped by the land and the people around us. Trabold's essays in Five Plots compel us to consider our own histories, our own landscapes, and how we find ourselves in the middle of these.